Brown
Camel
£

9.99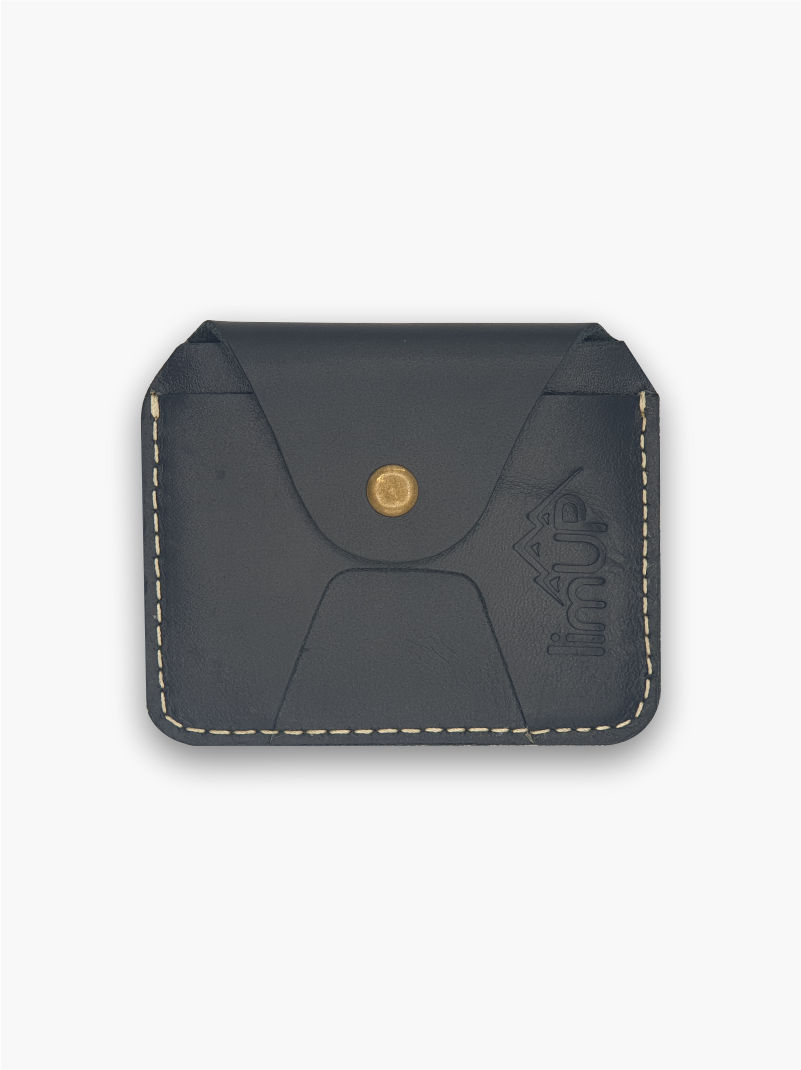 Black
Blue
Camel
Maroon
£

6.99
Leather Card Holder
Are you sick of your blurry pocket? How irritating is this important select card to put into your wallet when every one of them is important! How fantastic it would be if a magic wand moved and you got ample space to keep all your important cards. A leather cardholder is the same magical item to satisfy your need. So, keep one of your own and enjoy the happiness of an easy life with style.
How do I select my cardholder?
Buying a good leather product is always challenging for a buyer. What is a fine-quality leather product? How can you make the selection of a good purchase for yourself? These popping thoughts before visiting a market to have your new collection. A feature guide may be a prudent help for you in such a moment. You should consult all the given information with the selected item. It will make a choice easy and productive. An expeditious guide to good leather will help you. The major leather types available in the production market are here for your info guide.
Full grain leather
Top grain leather
Altered leather
Pure leather
The types are in a hierarchy from the best to the lowest. Here at the top is the finest kind of leather. If you are going to get any leather product, you must go for a full-grain one. Then comes top-grain leather, which is also v good to be used in the production of different items. After that is the number of altered leathers, which is of little high-quality leather in production. Lastly, here is pure leather. Pure leather is usually considered the finest quality, but the truth is absolutely against it. With necessary processing, leather is useful in routine life.
What are the significant attributes of the leather card holder?
See the following traits to grab a must-go item.
Smart size.
A sleek and smart design is always attractive to everyone. It is always everyone's choice as a priority.
A quality leather guarantor.
Your leather cardholder must be a famous quality item. Seek one that gives surety of a good production background.
Ample range of card slots.
There must be sufficient card slots to arrange all your necessary cards. It will make every of your step outside the home contented and relaxed.
Card size variation facilitation.
Different business cards may have size variations. A good leather card holder has an aspect of variety facilitation for such an issue.
Weather-friendly material.
A good cardholder is weather friendly. It neither creates any tension in the moist weather nor the super sunshine. You take it easy to carry it anywhere, anytime, and in any weather condition.
Pocket friendly.
It is the great concern of a buyer to select a budget-friendly item with the maximum qualities available in the market. In this term, a great leather card holder gives you a quality item in a very affordable price range.
Style and elegance.
A stylish look is the desired choice of a customer. Leather card holders are stylish enough to fulfill the thirst of a style-oriented person.
Here is a quick pick to choose your cardholder.
Before buying a cardholder, you must know all about it. Analyze the material by studying the guide info with the item. Select the maximum in quality with the minimum from your pocket. A weather-resistant feature is always favorable to go with. A full-grain leather card holder is the best thing in all aspects. Size variation enhancement for a different-sized business card is a prominent attribute in selecting it. Having your leather card holder with all of these features will make you a step forward in making your life happier.